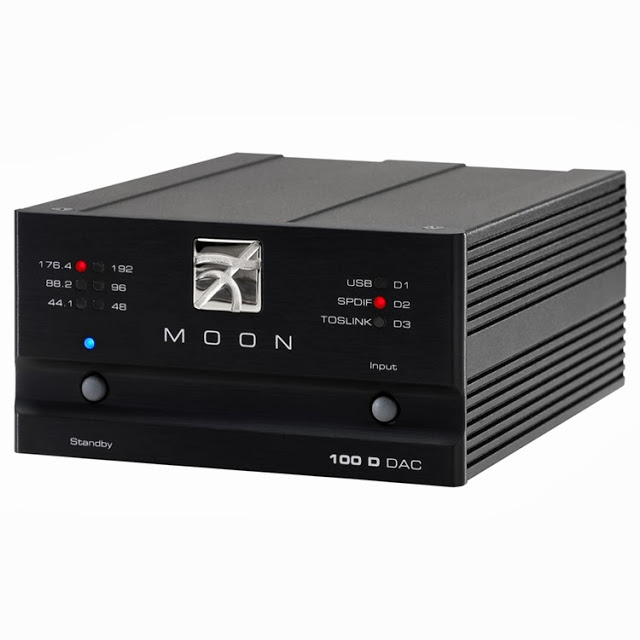 It's the Christmas season and deals are everywhere. For the frugal audiophile, finding a good deal is sometimes difficult, but I came across this deal that's sure to delight some poor audiophile who's been waiting to get themselves a great DAC. Right now, the Simaudio Moon 100D DAC is on sale at 50% off—from $650 to $325. The DAC features USB, toslink, and S/PDIF inputs and unbalanced output. The DAC features a Burr Brown 24bit/192kHz chipset and will upsample all signals to 24bit/1.411 MHz. The caveat on the unit appears to be that USB input is limited to only 16bit/48kHz. The Toslink and S/PDIF inputs accept the higher resolutions. If you're on a Mac then you're in luck since all Macintosh computers have Toslink digital audio output as a native feature going back many years. You just need a 3.5mm Toslink adapter and you plug that right into the audio output port and bingo, the Mac automatically sends out a digital signal.
If you are a USB guy, you can always get a USB to S/PDIF converter with this unit to take advantage of the higher resolution, but that's going to add at least another $125 to the price.
If you've been in the market for a good deal on a flexible DAC, it's worth checking out this deal.