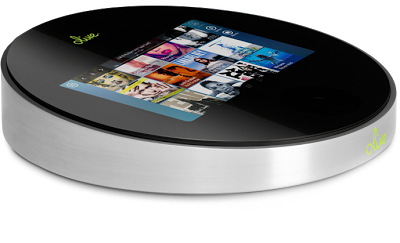 The Olive One Music Server aims to take on Sonos and the big boys in the ever-growing digital music server space.
Olive has been making high end, digital music players for years. Their 4HD, 5HD, and 6HD music servers have garnered lots of industry praise, though at a steep price. The music servers start at $1,499 and go up to $5,699. For those poor audiophiles, you can check out the clearance sale on the now discontinued 3HD and
grab it for $599
.
For the past year, I've been casually following their latest project, called the Olive One. It's not simply the price point that's caught my eye (the new Olive One starts at $499 and there's a $25 pre-order coupon). Rather it's how they are trying to redefine the entire music experience and setup in light of our ever-shrinking and digitally connected world.
On the one hand, the Olive One is a pure, high quality music server. It plays about every major, relevant file format you could ask for: FLAC, Apple Lossless, WAV, AIFF, MP3, and Ogg Vorbis. It's based on a Burr-Brown PCM5142 DAC and its sampling rate is an amazing 32-bit/384kHz.
The Olive One is UPnP compliant so it will pull music off any UPnP music server. You can stream music via Bluetooth from your Apple or Android portable device or just connect Bluetooth headphones for a personal listening experience. If you have Pandora or Spotify accounts, you'll be able to access these from the Olive One. The Olive One doesn't appear to support Apple's Airplay, iTunes, or iTunes Radio natively. Nor does it appear that standard AFP or SMB file sharing protocols are supported, which would allow you to access the music folder directly on your music server. That means if you currently store your music on a NAS, you'll need UPnP software to make it accessible.
The unit features a slick touch-screen interface. You have different menu views and the ability to browse your entire collection as album covers.
You have the option of storing music locally on the server or use it purely as a streaming hub. You can configure the Olive One with up to 2GB of internal storage. To save costs, you can forego the storage option and simply stream music through the server through it's hard-wired gigabit ethernet connection or 802.11n WiFi. Olive is promising to offer users a cloud storage service where you can store your music in the cloud and stream it to the Olive One.

You can choose you play your music through your stereo system from one of the Olive One's dedicated digital or analog outputs. You can even output via USB and use your own USB DAC.
The Olive One operating system is Linux-based and the Olive folks will be launching an SDK (software development kit) to give people the ability to develop add-ons and plugins to further extend the functionality of the system.
The sense I get in reading all the promo material is that Olive wants to build an entire open-source style community and ecosystem around the Olive One.
Now this is where the Olive One starts to get interesting: according to the product's roadmap, it's designed to function as a lego-like system. Olive calls it the "world's first modular speaker system". It works like this:
You can purchase the passive speaker system and connect it to your Olive One. The Olive one fits neatly on top of the speaker unit. The Olive One has a proprietary cable that routes the audio and power right to the speaker so that there's no cable clutter.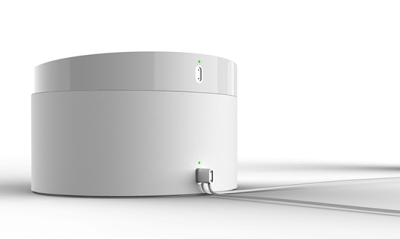 If you want to improve the speaker performance, you can simply stack the speaker modules together as you see below. Using what they call their "PRISM" technology, the Olive One unit turns itself into a mini-tower where the speaker components automatically detect each other and separate the channels into high, mid, and low, frequencies.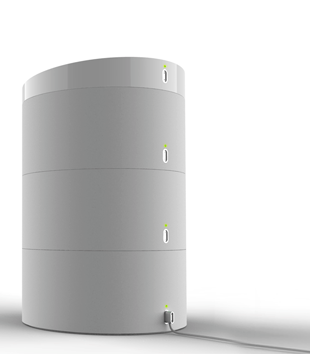 Olive claims that you can even use the speakers in a 5.1 configuration and that the Olive system will automatically recognize how many speakers are connected and separate the sound output accordingly.
Olive will even give you the option of customizing the look of your unit and speakers to match your decor.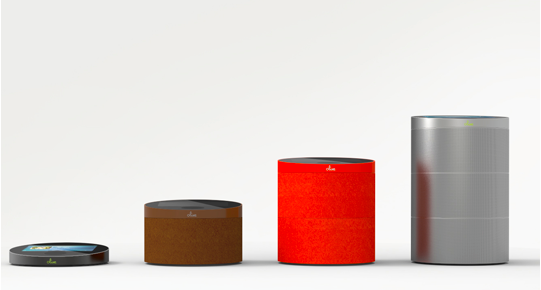 And of course, you can always wall mount it too.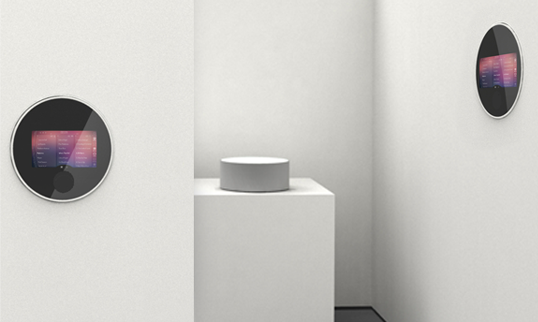 All of this sounds well and good. This looks like an incredibly slick product with a lot of potential. In some ways, it's a dedicated music iPad. And that raises some basic questions about functionality and value. For the price of the Olive One, you could buy an iPad.
If you were to purchase an iPad, you clearly would need an adapter or something else to play the music. But, you're getting an iPad—with all it's apps and functionality. With the Olive you just get… a music player. It won't connect to iTunes natively and there are other more minor issues.
On the one hand, I want to applaud the folks over at Olive. It looks like they want to have a high-quality music-centered social product. They want to give you a product that has ease of use and that wow cool factor that so many devices are now trending towards.
On the other hand, there's a basic question for me: Why would you spend the money to get a product like the Olive when you can have an iPad and pair it with Airplay speakers or Sonos? The price point is almost identical to an iPad and you get more functionality out of the iPad than the Olive. Granted, it's not a true apples to apples comparison (no pun intended), but you get my point.
In order for this to really make a splash in the market, it has to be all about the product quality: Quality of user's experience, quality of the audio, quality of the UI. Along with quality there has to be a sense of value. If I'm an audiophile, am I getting a premium audio experience that I can't get with a computer and high quality DAC into my pre pro?
Nevertheless, as an audiophile, I welcome the ongoing competitive landscape. One thing Olive has done is think through the aesthetics and functionality as well as the audio quality.
Will the Olive One ultimately succeed? I don't know. It's a niche product for an increasingly niche hobby. I wish them luck and hope it's a success. We need more quality, audiophile choices and solutions that are affordable to the average poor audiophile.
Specifications:
HD Digital-Analog-Converter
Based on Burr-Brown PCM5142:
32-bit/384kHz
Dynamic Range / SNR: 112 dB
THD+N: – 93 dB @ – 1 dBFS (Typical)
8X oversampling
Dual HD amplifiers and DSP
2x 32W/channel into 8 Ohm, high-efficiency (92%)
1 amp per channel provides perfect channel separation
DSP with Olive's patent-pending SMART technology
Supported Audio Formats
WAV, AIFF, FLAC, MP3, AAC, Apple Lossless, Ogg Vorbis
Audio Output
Analog: 3.5mm
Gold-plated speaker binding posts
Digital:
Bluetooth*
Digital out (Coax, RCA)
USB (supported DACs only)
Digital Audio Input