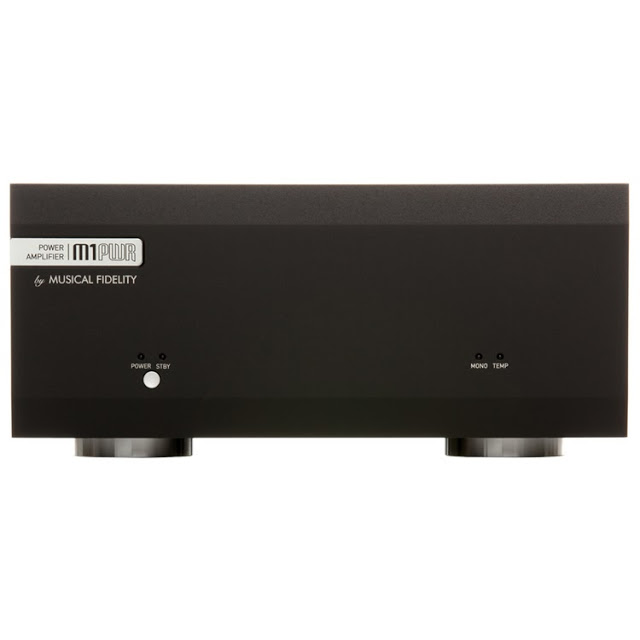 Musical Fidelity M1 power Amplifier 100wpc into 8 Ohms at over 60% off
There's nothing like a good power amplifier in your setup to take total command and control of your speakers. Good, clean power makes a difference in the audio experience but comes at a steep cost. For all the poor audiophiles out there, if you've been looking for a great amp, you should check out the Musical Fidelity 100wpc into 8Ohms or 200 watts into 4Ohms.


Right now, Music Direct is offering the award winning amp at over 60% off. It was $1,300 and now is only $499. With free shipping and a 100% satisfaction guaranteed return policy, it's worth a shot for those in the market.

As I've said before, I have no affiliation nor do I get any revenue from Music Direct. It's just my passion and my blog to find great deals. If you do like the blog, then please click on a few ads! Those are the only pennies (literally) that come my way to support my passion and my hobby.
Here's the link to the sale. Enjoy! Full specifications for the amplifier are below.
Stereo Mode
Output Power: 65W into 8Ω, 130W into 4Ω
THD:
Mono Mode
Output Power: 100W into 8Ω, 200W into 4Ω
THD: less than 0.02% 20Hz to 20kHz
Frequency response: less than 0.5dB 20Hz to 20kHz
SNR: greater than 100dB, "A"- wtd
Connections
Line level input: 1 pair RCA line in left and right
Line level outputs: 1 pair RCA line out left and right
Speaker outputs: 2 pairs binding posts
Trigger input: 3.5mm (⅛") mono jack ±4.5 to ±15V DC
Trigger output: 3.5mm (⅛") mono jack +12V DC
Power requirement
Mains voltages: 90-250VAC 50/60Hz
Consumption: 350 Watts maximum
Weight: 8.66 lbs.
Dimensions: 8.66″ x 4″ x 12.5″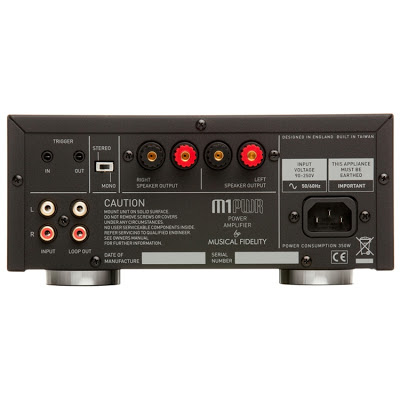 Tweets by @PoorAudiophile
!function(d,s,id){var js,fjs=d.getElementsByTagName(s)[0],p=/^http:/.test(d.location)?'http':'https';if(!d.getElementById(id)){js=d.createElement(s);js.id=id;js.src=p+"://platform.twitter.com/widgets.js";fjs.parentNode.insertBefore(js,fjs);}}(document,"script","twitter-wjs");