Focal makes some of the finest speakers in the world. The French speaker maker has earned a well-deserved reputation in the high-end audio community for their products. Their Utopia series has been highly praised in reviews and is widely considered a true reference speaker. As a huge nod to it's driver design, ultra high-end speaker maker, Wilson, has Focal make the tweeter for all the Wilson speakers.
So, if there's a sale going on with Focal speakers, it's a big deal. Music Direct in Chicago is moving to a larger space and is blowing out much of its inventory to save on moving costs. One of the products being heavily discounted is the Focal 900 series of speakers.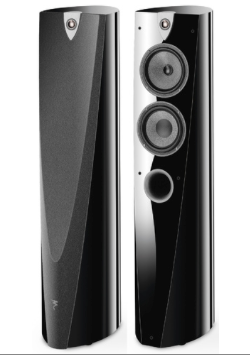 The Focal Profile 918 are on sale at 40% off at MusicDirect.com
The Focal Profile 918 full range speaker is a beautiful looking and magnificent-sounding speaker. I had the opportunity to listen to this speaker at the AV chain, Tweeter, many years ago. The Profile 918 is nothing short of stunning in every aspect. If you've been looking an opportunity to get a speaker for a lifetime, this may be your opportunity. The Focal Profile 918 Diamond is being discounted at 40% off. The $5,000/pair speakers are being discounted from $5,000 to $2,995. There's no question that this is a lot of money to pay for a pair of speakers. However, for the poor audiophile who has been wanting to own a spectacular pair of speakers and has been looking for a super-deal to make the plunge, this may be just your opportunity.
If full range speakers won't work in your space and setup, then you may want to consider the smaller sibling, the Focal Profile 908 Diamond. These monitor speakers are likewise being discounted 40%. They retail for $3,000 and are now on sale for $1,799. I had the opportunity to listen to the 908s as well and I can tell you that they have the identical tonal character and impact as their larger siblings. The only difference is that the bottom end is obviously not as deep and the soundstage is a bit less than the 918s.
Either way, if you've been waiting and saving for a reference-level speaker deal, this may be just what you are looking for. Music Direct is an authorized dealer and has stellar customer service.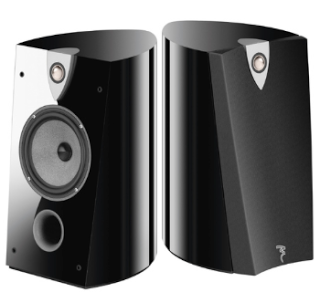 The Focal Profile 908 Diamond is now 40% off at MusicDirect.com